Water Filtration and Storage Systems
Pictured to the right are two options we have to address sediment issues within the home. The filter to the left is called a Vu-Flo filter, capable of filtering out sediment down to 100 microns in size. It has flush valve at the bottom in order to rinse the filter out without having to disassemble.
The filter to the right is a traditional Omni whole-house filter. It has the capability of filtering down to 5 microns, and the filter cartridge must be changed every 3 months or whenever you notice a decrease in pressure in the home. Frequency of filter exchange depends on the quality of water that the filter is coming into contact with.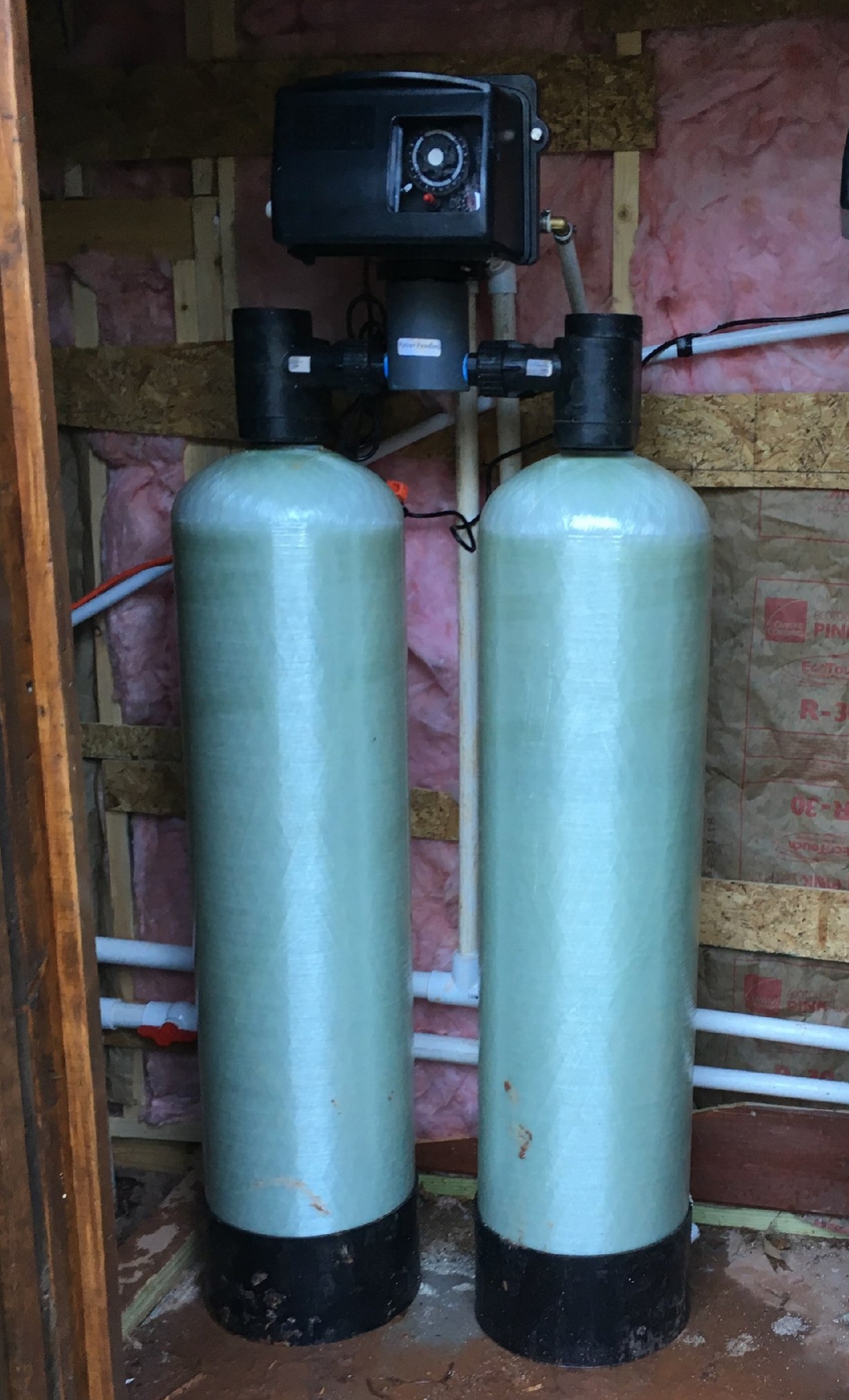 Due to the excess amounts of iron in the mountains of WNC, we sought to find a solution to this issue. A backwashing iron filtration system removes the iron from the water. It has a mineral bed inside of one of the two tanks that contacts the water and removes the iron bacteria. The mineral bed must be replaced approximately once a year to ensure proper filtration.
These filters can also be used to remove the sulfur smell, improve water taste, and balance pH.
Whenever a well pumps into a reservoir before going into a home or the home is on a spring, we recommend installing a UV system to verify that any and all bacteria is terminated before it is consumed in the home. The UV system that we install is a Viqua (pictured to the right). They have proven to function very well for us.
The bulb must be replaced once a year to ensure proper filtration.
Whether it be a low producing well, a high usage location, or a spring, we are able to install storage tanks to rectify any low quantity of water issues. We can install above ground, below ground, or indoor storage tanks. Our traditional tank sizes are 300 gallon (indoor storage), 500, and 1000 gallon reservoirs. We can also get larger tanks depending upon our customer's needs.